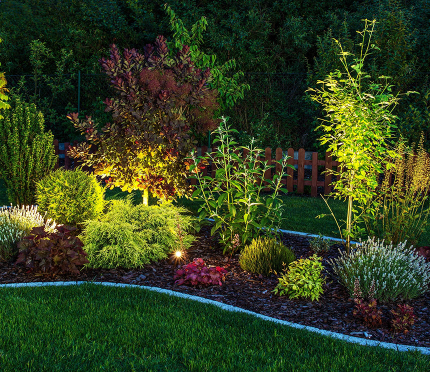 Homeowner Connections
Here at Newton Nurseries, we love when we can connect homeowners in Houston, Katy, and Austin with professional landscapers who can create outdoor works of art. We also realize just how hard it can be to find qualified landscape design professionals, which is why we make it easy with our Ready, Set, Grow Club for homeowners.
Combining our 40 years of experience with our desire to offer the best service, we make it easier than you ever imagined to find a local landscaper who will evaluate your project, listen to your ideas, and use their expertise to create beautiful custom landscapes with quality wholesale plants, bulk trees, flowers and more.
Ready, Set, Grow Club
Whether you have a landscaping project that is large or small, a one-time plant installation, or ongoing maintenance and care, using Ready, Set, Grow, our homeowners portal, will put you in touch with expert landscapers who can help. Finding the best landscape designer is only a few steps away from becoming reality:
Simply enter your zip code.
See which professional landscapers are located near you, in and around Houston, Katy, or Austin.
Select the landscaper you think may be the perfect fit for your outdoor paradise
Request a quote.
Newton Nurseries works closely with qualified landscapers and provides them with the highest-quality materials to be delivered and installed in your garden, flower bed, yard, or elsewhere. Plus, if you book your next project today, you can claim a free tree from us!
Try Our Homeowner Portal Today
If your thumb is tired from flipping through page after page of the phone book or you are about to give up on your online search for the best landscape design professionals in Texas, it's time to try our Newton Nurseries homeowner portal.
Rather than give up on your project and continue to stare at a yard you know could look fantastic with just a little help from local landscaping pros, visit our homeowner portal today. Once you do, you will soon be put in touch with a Texas landscaping expert who can use their skills, expertise, and high-quality plants from Newton Nurseries to make your yard one of the best in the Lone Star State.
Our Commitment to Excellence
If there is one thing our team here at Newton Nurseries takes pride in, it's our commitment to excellence in terms of customer service. As we have grown and expanded over the last years, we continue to realize our reputation is what sets us apart from the competition.
Because of this, you can always count on us to not only help you find the best landscaper for your needs, but to also be the best wholesale nursery where the landscaper you select will find top-quality plants and other supplies for your project. By placing your trust in us, you're guaranteed to get only the very best.